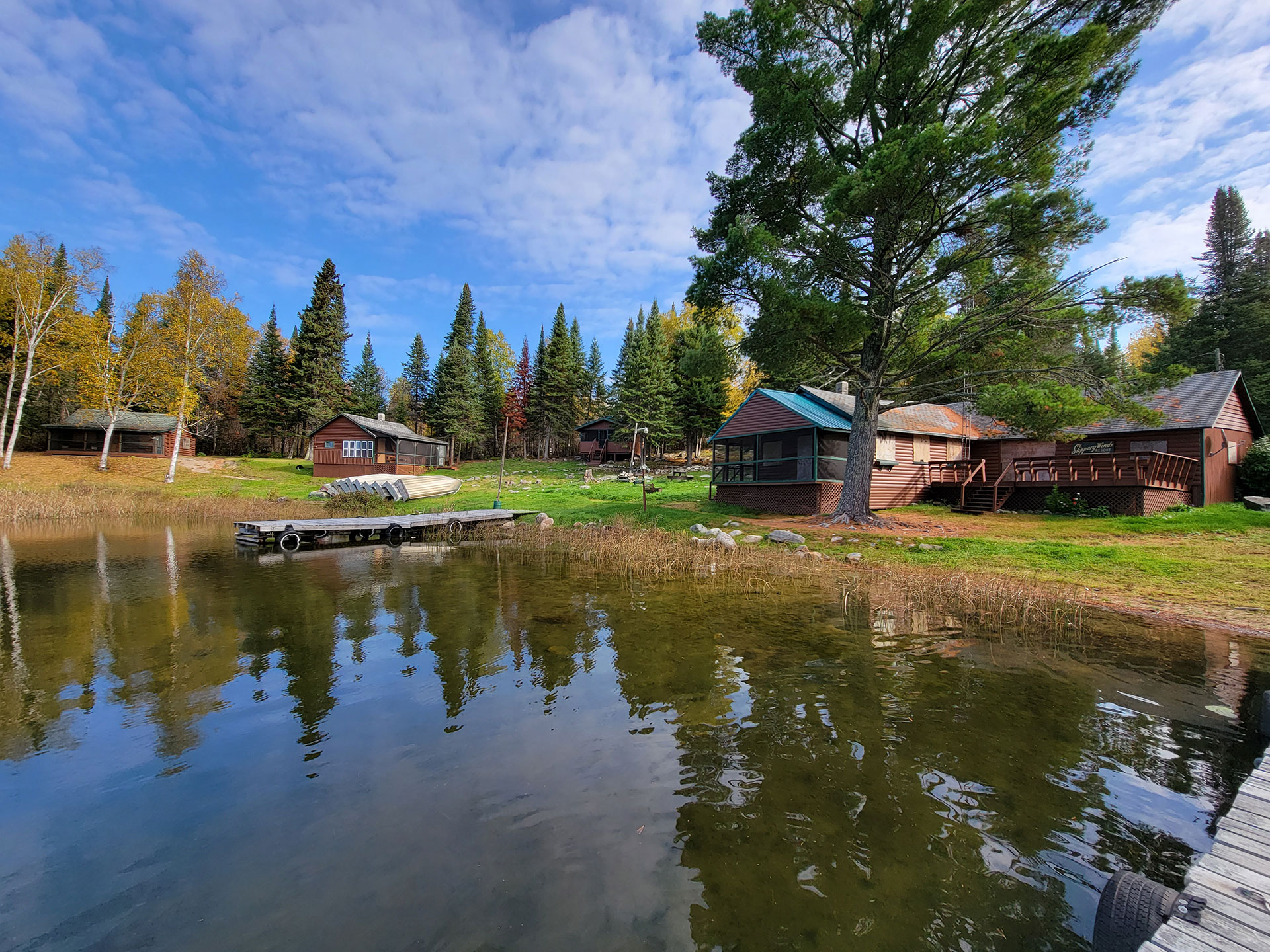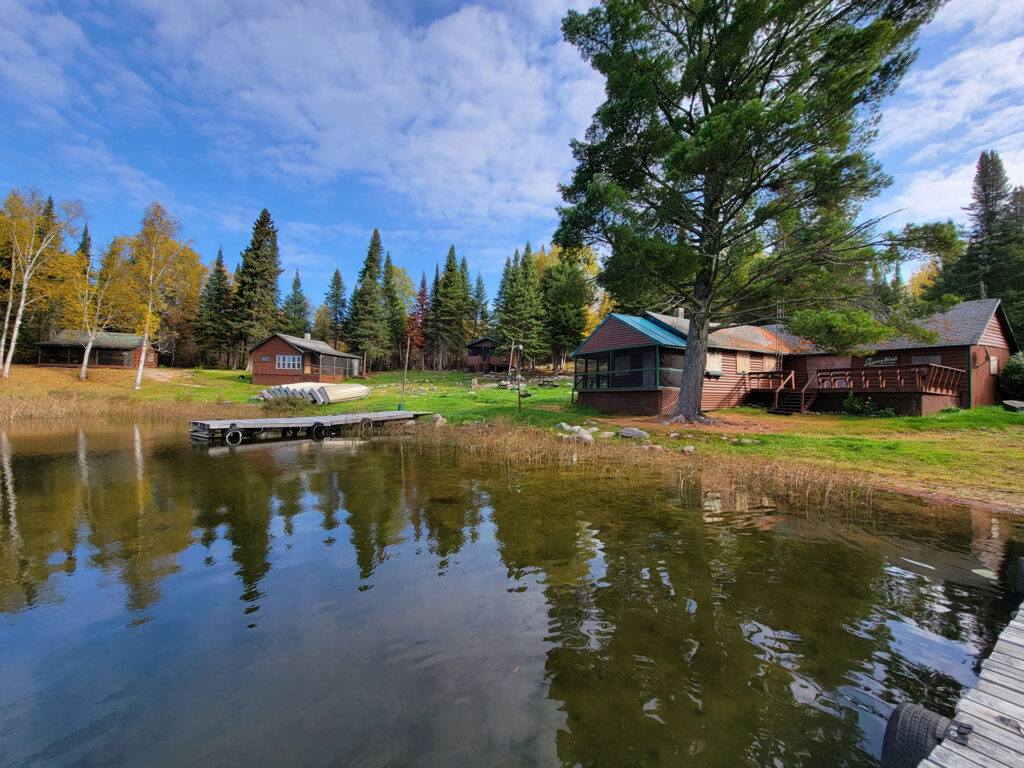 *The below information while deemed to be correct is not guaranteed. All measurements should not be relied upon without independent verification.
Slippery Winds Wilderness Lodge is a remote, yet accessible, American-Plan fishing lodge located only 38 air miles from Fort Frances, ON.
Buildings & Site Improvements
Slippery Winds is on 4.1 Acres of deeded property with 485 feet of lakefront footage on Yoke Lake.
The resort consists of:
A main lodge, featuring a kitchen with commercial two oven range, guest dining room, lounge with a stone fireplace, manager's room, office, washroom, staff dining area, storage room and two large decks – one of which is screened
Five guest cabins ranging in size from a two-bedroom, two-guest cabin to a cabin that can accommodate up to 7 guests. All cabins are fully modern with 3-piece bathrooms and either propane or electric baseboard heat.
Staff cabin with a common area, three bedrooms, two bathrooms and a large storage area
Large 30 ft x 20 ft steel quonset hut with a 10′ overhead door, housing a 20′ x 20′ shop and a 10′ x 20′ generator room,
A service building containing a water treatment room, minnow tank, fishing equipment storage room and a commercial ice cuber.
Laundry room with 2 top-loading washers and two propane dryers.
Slippery Winds has two permanent cribbed docks, with floating dock extensions on Yoke Lake and a 48-foot, three section floating dock on Straw Lake.
Chattels Included in the Sale
30 kw Deutz diesel generator with new generator section in 2016
8 kw Petter diesel generator with rebuilt diesel engine in 2022
John Deere Gator
Arctic Cat 400 quad
2 x 15′ Alumarine boats
6 x 16′ Alumacraft boats
4 x 16′ Lund boats
5 x 16′ Naden boats
12 x 12′ Naden boats
3 x 25 hp Yamaha 4-stroke outboards
1 x 40 hp Honda 4-stroke outboard
11 x 15 hp Yamaha 4-stroke outboards
Misc power and hand tools
16-foot tandem flat deck trailer
2006 Chevrolet Silverado 2500 HD crewcab
The lodge is located in a scenic, sheltered bay at the east end of Yoke Lake. Slippery Winds sits on 4.1 Acres of deeded land with 485 feet of lakefront frontage on Yoke Lake.
In addition to Yoke Lake, Slippery Winds guests have access to five other lakes either directly by boat from the main lodge or via a short portage. Lakes accessed by boat from the lodge are Yoke Lake, Straw Lake and Sucan Lake, Portage lakes are Bluffpoint, Crossroute and Sullivan.
Slippery Winds guests have a choice of six species of sport fish – largemouth & smallmouth bass, walleye, northern pike, muskie and lake trout.