For Sale Advertising:
Frontierhospitality.ca's Marketplace section is the perfect place to advertise a Fishing & Hunting Lodge, RV Park or Resort for sale. Just fill out the required info sections and hit submit.
Post a Wanted Ad:
Not Finding a Lodge, RV Park or Resort that fits your criteria? Many owners do not want to publicly advertise for sale. Post a wanted ad and they can reach out to you.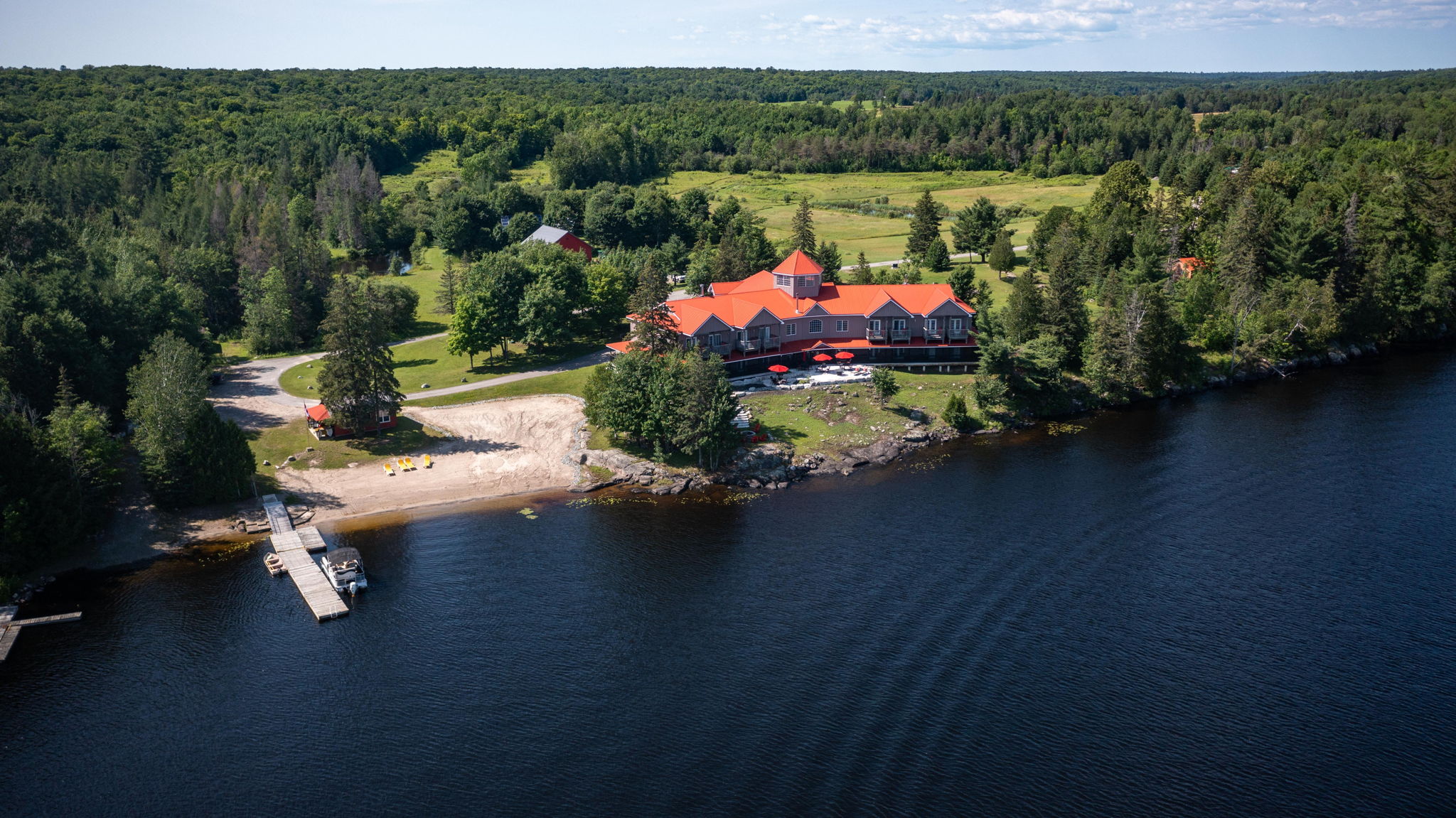 Contact Name: Matt Smith, Realtor
Main Location: 406 Whitestone Lake Road, Whitestone, Ontario, P0A 1G0
Contact Details: Click to Send Email
Asking Price: $7,995,000 CAD
*The below information while deemed to be correct is not guaranteed. All measurements should not be relied upon without independent verification.
The Whitestone is a one of a kind uber luxury private family compound in Ontario. Rustic simplicity meets refined elegant ranch. Overlooking Whitestone Lake with 700+ ft of pristine shoreline sprawling over 37 Ac. Private sandy beach, 5 ponds, trails & 9 hole golf course. Sustainable living features: Both solar/grid/battery power, back up generator & security features! Main lodge boasts 15,000 sf living space. Luxury residential wing, 12 luxe suites plus 2 bed condo, rec center & barn. Top of the line finishes. Includes furnishings. 2.5 hours north of Toronto. Exclusive residential estate/family compound – Space to accommodate entire family. Operate a high end luxury resort/spa or rent to movies or corporate.
Public road access
32 acres
Frontage 541.33′
Lot Depth 2,631.32′