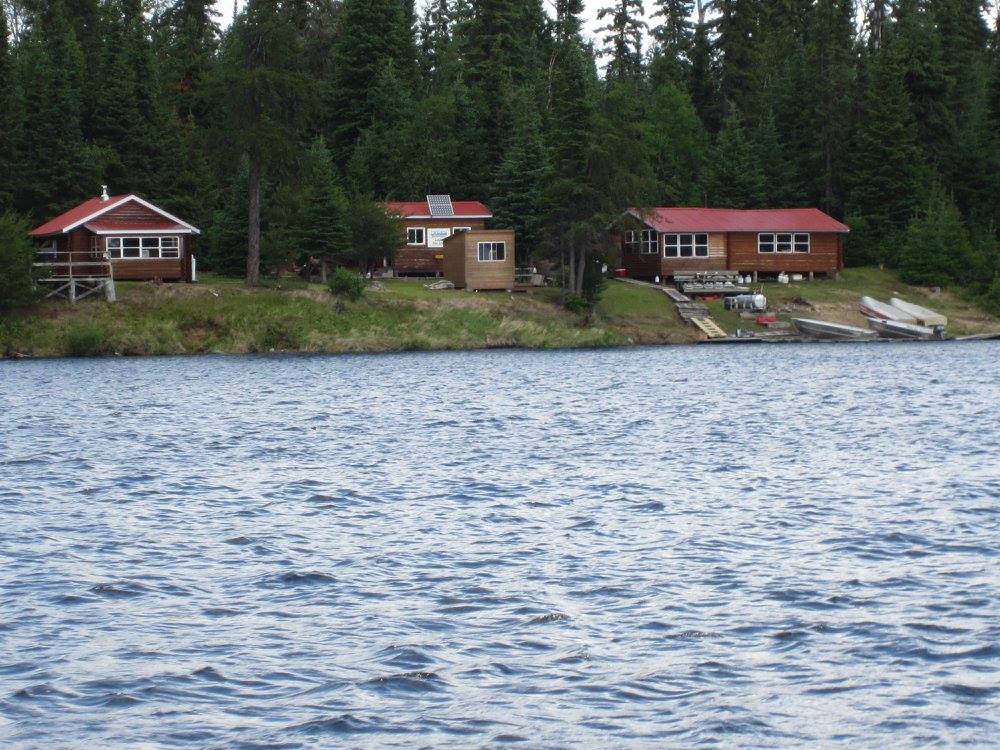 Contact Name: Jerry Bradley
Main Location: Shabumeni Lake located 60 air miles northeast of Ear Falls, Ontario.
Contact Details: Email: [email protected] Phone: 1.708.912.0308
Asking Price: $195,000 CAD
*The below information while deemed to be correct is not guaranteed. All measurements should not be relied upon without independent verification.
Shabumeni Lake is 13 miles long with two inlet rivers and one outlet river that provide you with great early season fishing. Along with countless bays and islands are numerous deep water reefs for excellent warm weather fishing.
The outpost is situated on a hill overlooking the pristine beauty of Shabumeni Lake and can accommodate up to 12 people. The camp has solar powered lights with hot and cold running water, showers, gas BBQ, propane fish cooker, wood burning stove, propane cooking stove, propane refrigerator and full equipped kitchen.
The outpost also has an emergency generator, screened-in fish cleaning shed with running water, a large deck, boats/motors and everything you need to provide a great wilderness fishing experience.
Reason For Selling/Transition
Current owner is preparing for retirement. The owner will facilitate a smooth transition by being available at the beginning of the season to make guest introductions, provide training and assistance as required by the new owners.