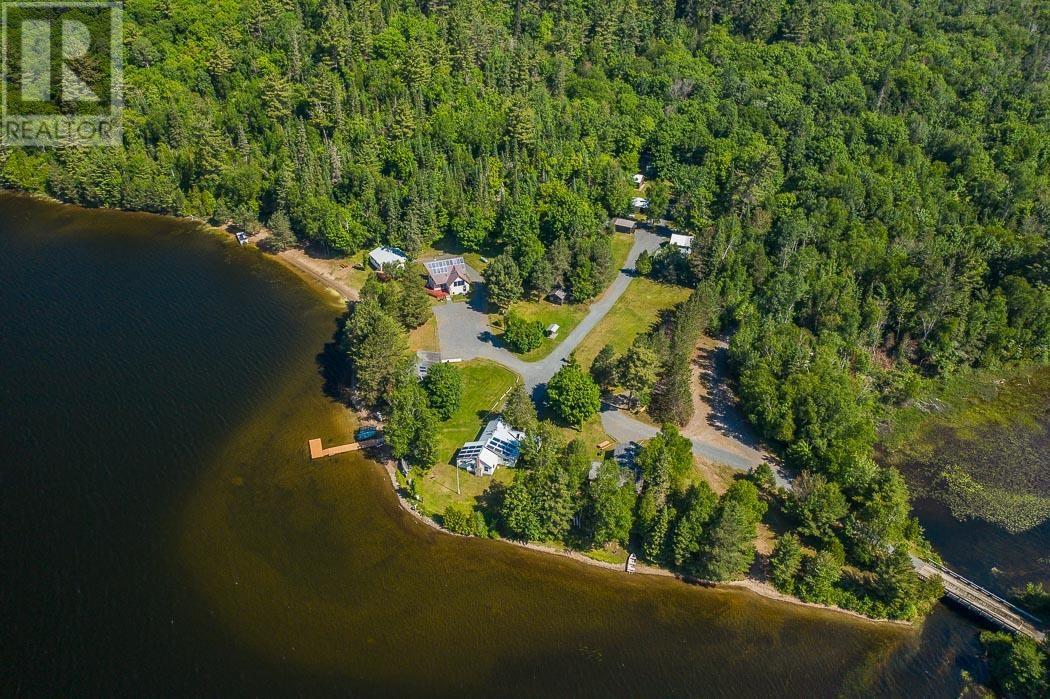 Asking Price: $749,000 CAD
Main Location: Carpenter Lake Road, District of Algoma, North of Bruce Mines, Ontario
Contact Name: Jonathan Stewart, Realtor
Email: Click to Send Email
Phone: (705) 253-7105
*The below information while deemed to be correct is not guaranteed. All measurements should not be relied upon without independent verification.
Situated in the rugged wilderness of the Algoma highlands, this gorgeous fishing and family vacation lodge offers wonderful accommodations in 5 beautiful modern cabins along with an owner's residence and lodge office. As you arrive at this waterfront paradise, you'll immediately be impressed with the landscaped grounds which are meticulously cared for. Each building is extremely well built, including the many additional outbuildings that house equipment, generators and provide storage. While Carpenter Lake Cabins is on deeded land, Carpenter Lake Campground is a private campground on public land and an important part of the business. The Campground is just a short walk across the bridge and includes 20 trailer sites, 10 of which overlook the lake. While there is an abundance of outstanding fishing, there are many other things for you and guests to enjoy – hike the 5km Carpenter Lake Trail and savour spectacular vistas from high bluffs or embark on the 10km Thessalon River Trail hike and view waterfalls and white water rapids. You can also spend your days canoeing, hunting, ATVing, enjoying campfires or just relaxing on the beautiful sandy beach and taking in the views. The fundamental capital investments have already been made and the business is ready for new owners to expand and grow the profits, or use the property as an exclusive family get-away. Located just over an hour from Sault Ste. Marie, this property provides a wonderful 3 season lifestyle that embraces being active and taking in all that nature has to offer!
Buildings & Site Improvements
5 Cabins each of which has 2 or 3 Bedrooms and 1 or 1.5 Bathrooms
Owner's Residence and Lodge Office has 2 Bedrooms & 1 Bathroom
6 Main Buildings Comprise 5545 sq. ft. + Many Service Outbuildings
Sources of Heat: Propane Furnaces & Wood Stoves
Electricity Supplied by Solar Panel/Batteries & Diesel Generators
Dug Well with Algoma Public Health Approved Water Treatment System
4 Septic Systems, Approved by Algoma Public Health
Taxes $924.80 for 2021
Chattels Included in the Sale
The lodge has an extensive list of chattels that are essential to its operation as a resource based tourism business. A full list of the chattels to be included in the sale will be provided to interested buyers.
715 Feet of Lakefront, 4.8 Acre Deeded Lot